Everyone has their own interests, that which makes them happy. When we travel,  oftentimes, we let our guard down and allow ourselves to attempt the individual unknown. In Salem, Massachusetts, it's all too easy to miss out on anything unrelated to witch trials or the supernatural. Here is a suggested one-day itinerary for seeking out art, history, and the literature-inspired.
Begin your day with the grand tour via Salem Trolley. A one-hour trip with separate driver and guide takes passengers through downtown, along the seacoast, onto an unexpected island, and into modest and posh neighborhoods. Guides' wealth of information will vary as will delivery. Keep an eye out for the statue of Roger Conant, who is credited as Salem's founder. Located by the Salem Witch Museum, he's often mistaken for being involved in the witch trials of 1692 and 1693 although he passed in 1679. A curious stop that beckons further investigation is Winter Island. Among points of interest are Fort Pickering, a former Coast Guard seaplane hangar, and an alternate bucket list Waikiki Beach. Film buffs will be pleased to see the exterior of Allison's home from "Hocus Pocus." The location for the Halloween party, albeit interior shots were likely filmed on a sound stage. Peabody Essex Museum owns the building. If Salem Trolley isn't too busy, you may hop on and off throughout the day, using it as transportation directly to and/or near other locations in this article. Tickets are $18/adults, $8/kids 6-14, under 5 ride free.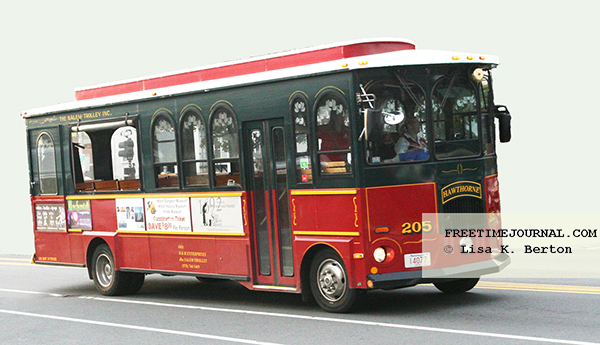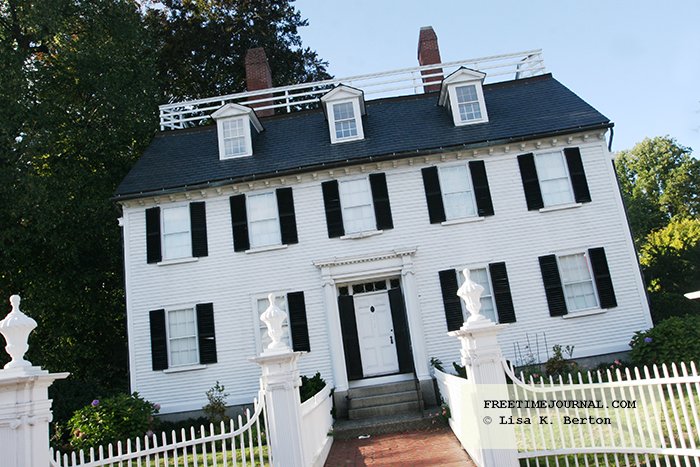 Located directly across from Salem Trolley's main pickup/dropoff (2 New Liberty Street), is Peabody Essex Museum. Like any museum, exhibits rotate and exquisite art is borrowed from collectors worldwide. Unlike other museums, PEM boasts Yin Yu Tang, a home from southeastern China from the Qing Dynasty. A $6 fee will be added to your PEM admission to tour Yin Yu Tang. Current exhibitions feature works from China, India, and Japan, each with its own closing date in 2019. Japanomania! draws in pop culture fans with a 1980s Hello Kitty telephone. This is the only item on display of that category, other pieces include 17th and 18th-century ceramics, intricate furniture, and vases also depicting animals. Admission rates for Peabody Essex Museum are $20/adult, $12/students with ID, free for 16 and under, MA EBT cardholders, active-duty, National Guard, and Reserve military personnel.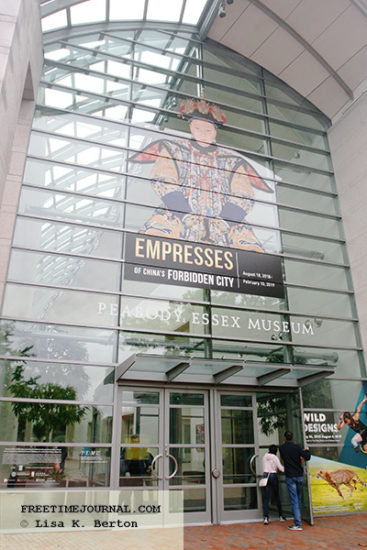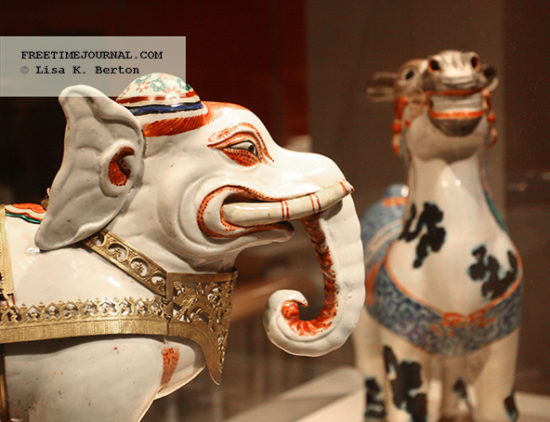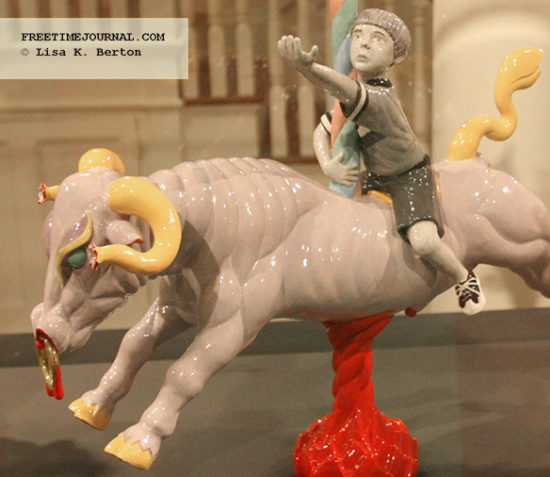 Strolling along Essex Street will lead you to a series of female figureheads like those seen on ships. The art project, entitled Ladies of Salem,  comes from the Salem Beautification Committee. Head down Derby Square past Old Town Hall to a large green column covered in flyers. Look up for artwork, including an homage to George and Charles Parker aka Parker Brothers and the iconic game, Monopoly. Continue straight, crossing Front Street, and find yourself at Artists' Rowe. Present residents are Boston Woodturning (sculpture, bowls, urns), Ceramics by Sibel (teapots, mugs, decorative), Grace & Diggs (Edgar Allan Po' Paper Bag Hats, soaps, paintings), and ZBY Gallery (paintings, handprinted tote bags & linens). Should food cross your mind, The Lobster Shanty is a scratch kitchen on-site as well as the office for Salem Food Tours.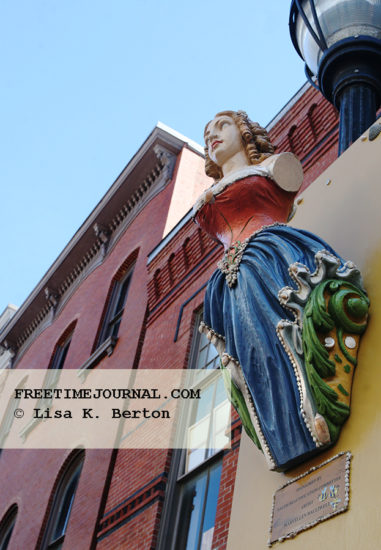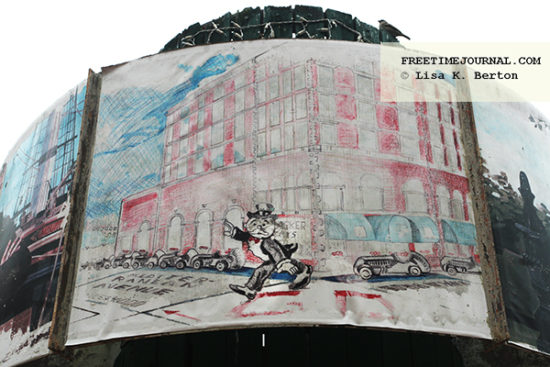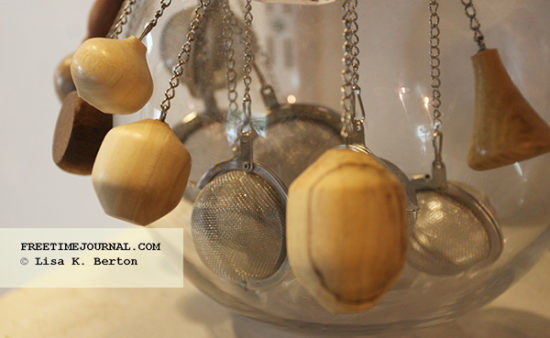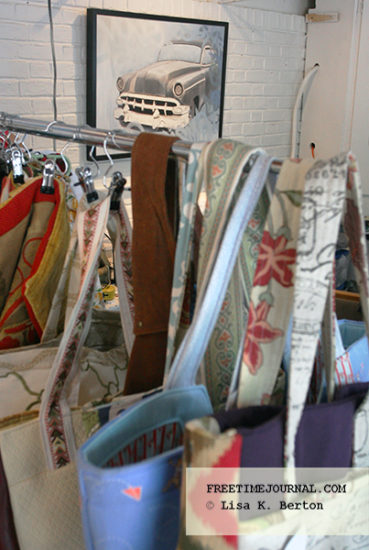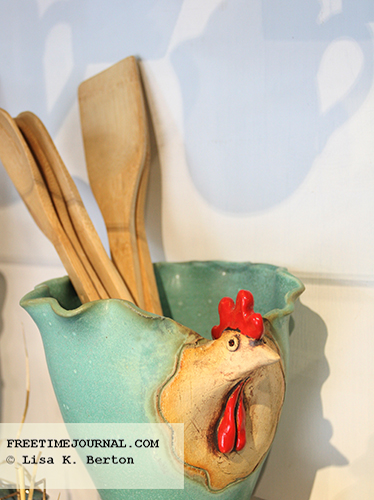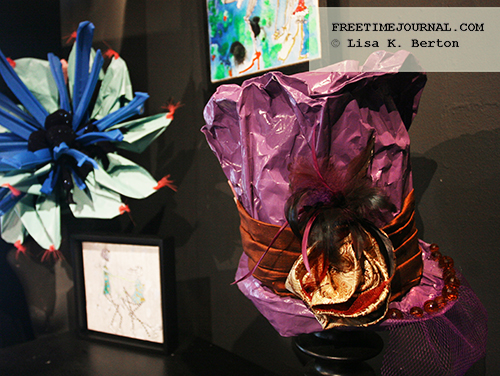 Walking on brick and uneven sidewalks can tire out feet and ankles. Not far from Artists' Rowe your massage awaits and not just any massage, reflexology. Beijing Herbal Foot Spa at 201 Washington St offers a one-hour treatment for just $39. Reflexology is the act of using pressure points on feet to relieve tension, increase circulation, and help to decrease/remove toxins. They also use hot stones and do acupressure on your back. (It's the best deal I've experienced.)
Take the Salem Trolley from the Witch History Museum or use your rejuvenated feet to walk over to The House of the Seven Gables at 115 Derby St. The guided tour is highly recommended and runs on demand. Tours last roughly 40 minutes and will offer up insight as to when additions were made, removed, and re-added to the original structure. Literary fans will love how Nathaniel Hawthorne's book comes to life and who's responsible for adding and changing sections of the interior to coincide with his writings, such as Clifford's navigation. The history of homeowners, their careers, and achievements is rich and worthy alone of the guided tour. Admission includes self-guided visits through buildings that were purchased and moved to the property. Pricing: $16/adults, $13/teenagers, $11/children/tweens, free for 5 and under.
Turn left onto Derby Street for a promenade past part Salem Harbor, part South River. Should time allow, explore the Salem Maritime National Historic Park, otherwise just pop into Waite & Peirce. The store carries nautical themed merchandise for kids and adults and doubles as an information center.
Return to your original path along Derby Street and take a 5-minute walk, turn left onto Congress Street. Here you'll find the ticket booth from Mahi Mahi Cruises. End your busy night out on the water with the wind in your hair, a comedic captain, and a bartender at your service. Sunset cruises leave from Pickering Wharf Marina and take guests out into Salem Harbor, Salem Sound, and more adjoining waters. Sail by Misery Islands, yachts, and architecturally stylish homes.  Mahi Mahi Cruises runs from May through October, including narrated, lighthouse & foliage, cocktail, and themed events. Call for availability (978) 825-0001. Looking for a late dinner - see our restaurant guide.
It's incredible just how much one can do in a single day or over several days, giving yourself time to totally soak up culture. Plan ahead and incorporate a local celebration into your visit. Enjoy your time in Salem
Thank you to Destination Salem for the media kit and attractions passes.