First of all, you know there's something special about a hotel when the locals stop in. It could be because of the intimate bar, the sitting areas to meet up with friends, or the welcoming staff. Maybe it's all of the above. And people walk to and from Hotel 1620 to Plymouth Harbor, downtown Plymouth, and historical attractions.
Guests can walk from Hotel 1620 Plymouth Harbor to Village Landing Marketplace in just one minute. The proximity consequently makes finding a barber shop, hair salon, ice cream shops, and specialty stores easy. Look fancy while inhaling a sundae! Don't forget the jimmies.
Looking for lunch or dinner options? Within a 5-minute walk from Hotel 1620, you will find at least 12 choices including; seafood, Italian, an Irish pub, upscale dining, and family-focused.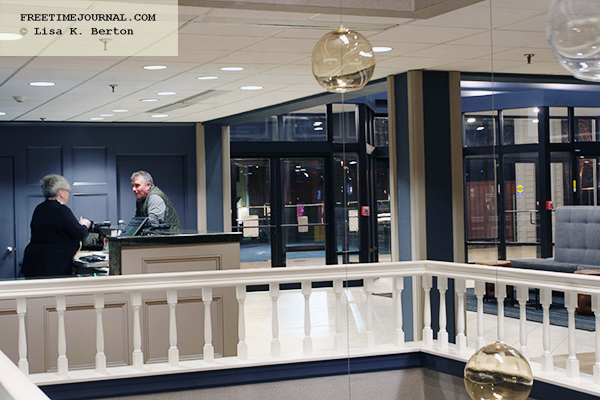 Check in and feel at ease in this modern while at-home comfortable hotel.  Purchased in 2016 by Linchris Hotel Corporation, the former Radisson Hotel Plymouth Harbor was remodeled and renamed Hotel 1620 because of the Pilgrims' arrival. Throughout the hotel, neutral tones blended with deep hues give a sense of both sophistication and relaxation so as not to overwhelm senses.
Guests can choose from several room options, including a view of Plymouth Harbor or the indoor pool. Treat yourself and book a room with a balcony. Need to give the kids space to play? Try a suite for even more area.
My harbor view room (410) came with a king size bed, a sofabed, a balcony, a mini refrigerator, a flat-screen TV, and a writing desk. The clean and bright bathroom was stocked with toiletries from PAYA.
Another highlight is that regardless of the weather, one can always enjoy the indoor heated pool. Rooms facing the saltwater pool on floors 2, 3, and 4 have balconies. First floor rooms have patios. Feel like working out? The exercise room is next door, so you can lift weights and then go for a swim.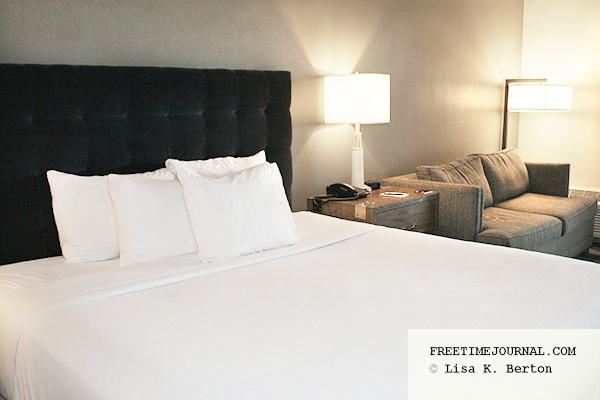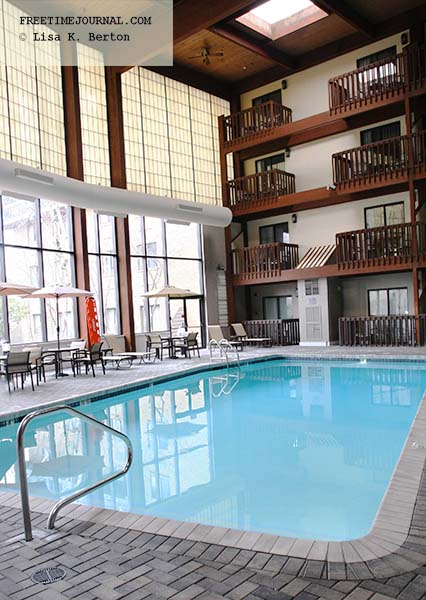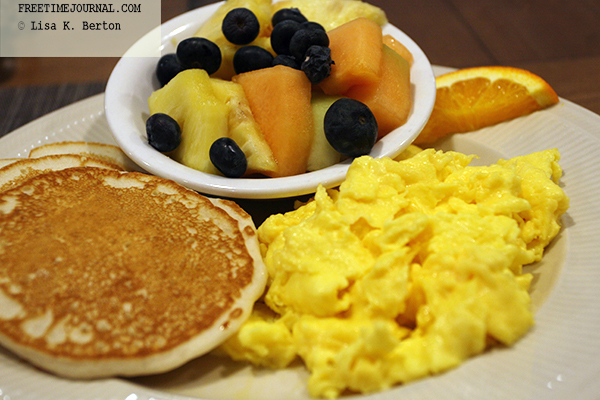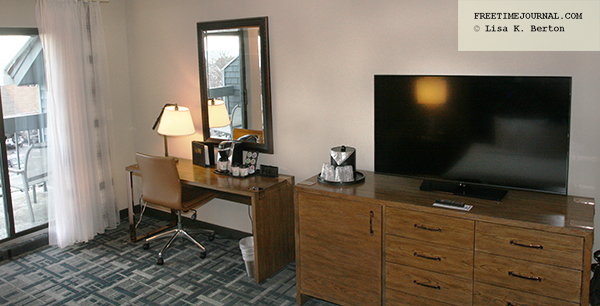 Before heading out for the day, sit down for a made-to-order breakfast in the hotel restaurant. 1620 Bistro, just off of the lobby serves affordable, hearty breakfasts. Should you find yourself in search of nibbles rather than a full dinner, stop by for tapas. That's certainly something to smile about.
Let's revisit Hotel 1620's incredible location. Plymouth Harbor is across the street. Set course on a whale watch, look at lighthouses or maybe head to Provincetown at the tip of Cape Cod for the day.
Overnight guests can leave their car in the hotel's free parking lot. A 5-minute uphill walk from Hotel 1620 Plymouth Harbor will put you in downtown Plymouth. Take your time and pick up some must-haves from privately owned shops. Look up at the architecture, some dating back long over 100 years. Visit museums, historical sites, burial grounds, and sign up for a walking tour or two.
Feel free to ask the front desk staff for suggestions on where to go and what to see and do. They have knowledge and experience with the area and can point you in the right direction.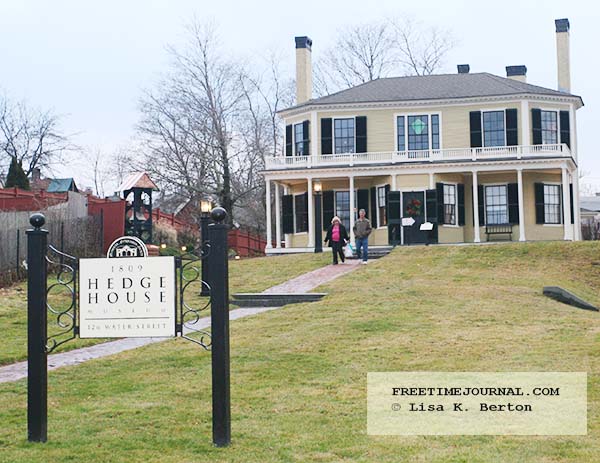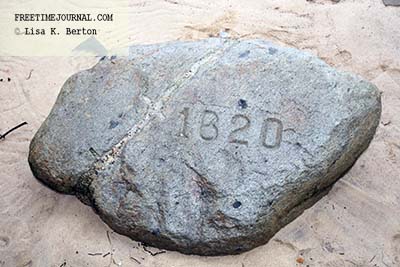 Did you know that the 400th anniversary of the Mayflower's voyage is in 2020? Hotel 1620 Plymouth Harbor is a supporter of Plymouth 400, a not-for-profit group organizing U.S.-based events. Ceremonies and celebrations have already begun and will continue through 2020. When you stay at Hotel 1620, you're helping to create long-lasting memories for travelers like yourself.
If you'd like to visit Plymouth, special offers for Hotel 1620 Plymouth Harbor are available online. The hotel is located at 180 Water St, Plymouth, Massachusetts 02360. Phone: 508-747-4900
Planning a visit to Massachusetts and want to explore additional locations? See our stories on the Bay State.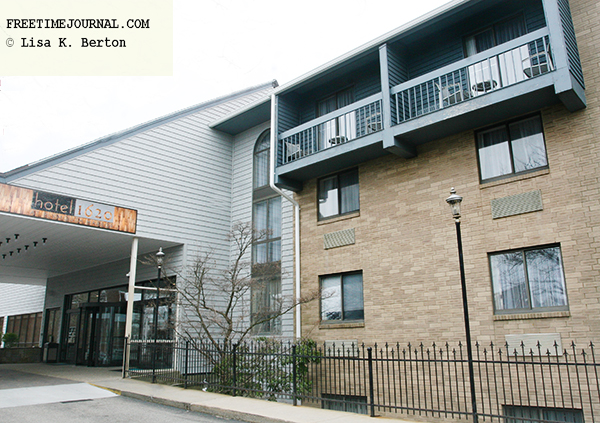 Disclaimer: Free Time Journal received one-night complimentary accommodations. This review was not affected.