As Halloween approaches and pumpkin spice fills the air, New Englanders head to Canobie Lake Park in Salem, New Hampshire for seasonal spooky fun. From late September through the end of October, the theme park operates Screeemfest on weekends. Things don't get scary until evening hours interfere with daylight and even then, visitors can control their level of frightful experiences.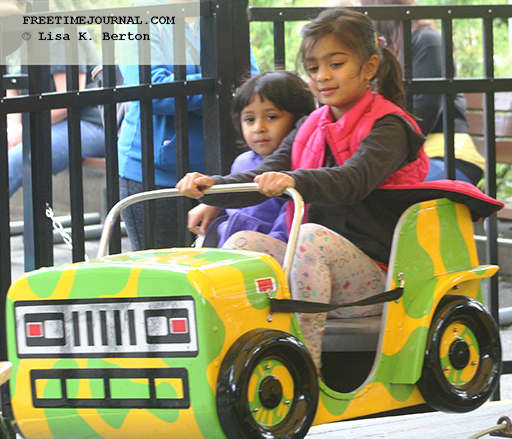 Prior to nightfall, most attractions are open (all water attractions are closed) and additional special events are available to experience. Carnival games offering plush emoji and cartoon character prizes are $2.00 a turn. Thrill on roller coasters like Yankee Cannonball and Untamed or relax on Giant Sky Wheel or Sky Ride. Visit adorable farm animals at the petting zoo. Feed is $5.00 extra.
Hang out at the Midway Stage and catch SwingShift Sideshow, a duo performing sword swallowing and cringe-worthy self-bodily inflictions. Also at the Midway Stage, rock tribute bands play every weekend. Indulge in some headbanging with songs from Kiss or Billy Idol. Practice air guitar to hits by Bruce Springsteen or AC/DC.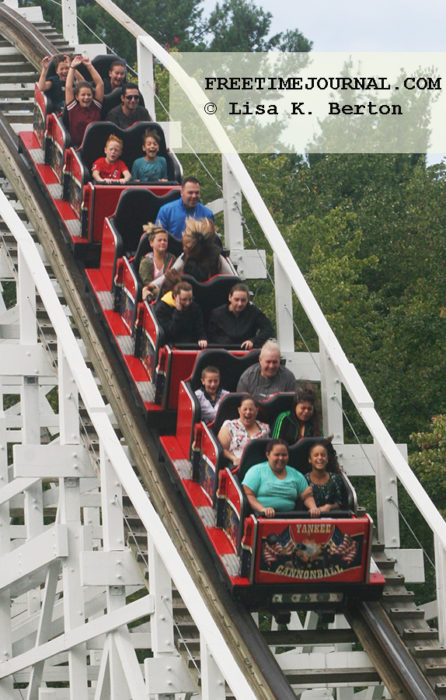 Hamburgers, pizza, and chicken fingers are most commonly found lunch/dinner options. Not all eating establishments operate during Screeemfest and some close early. Check the food allergy guide for things like soybean oil, among others.
A short parade featuring that evening's roaming scarers takes place before dark. It's a good idea to see them in the light so you know who to look for later. Check a park map for the parade route. Should you still want to keep them and haunt characters at bay, Monsters B'Gone glow-in-the-dark necklaces are available for $5.00 throughout the park. Cart vendors accept cash only.
Screeemfest wouldn't be Screeemfest without a collection of haunts to brave. From The Village, you can hear chainsaws buzzing amid corn stalks. Look behind you. You could be followed. Carnivus includes optical illusions and psychological mind games, making you freak yourself out. Beware of clowns. Canobie Lake Hotel according to patrons was the least scary haunted house but keep an eye out for claustrophobic effects. Facility 235, on the other hand, was quite nerve-wracking along with The Culling which sits side-by-side.
Security and local police are visibly present throughout the park.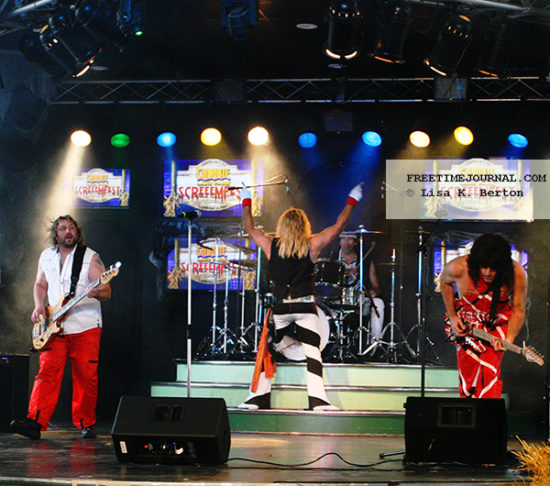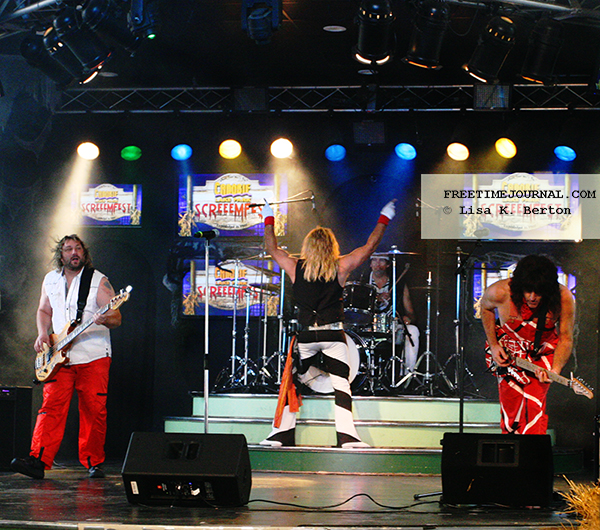 Ticket prices and operating hours vary. Get the most for your money on Saturdays and Sundays. Parking is free. Find answers to frequently asked questions. Canobie Lake Park is located at 85 N. Policy Street Salem, NH 03079.